News
Warmest decade on record.
The first decade of this century has been, by far, the warmest decade on the instrumental record. This information is from the Met Office.
New figures released at the Copenhagen Climate Change Summit show that - despite 1998 being the warmest individual year - the last ten years have clearly been the warmest period in the 160-year record of global surface temperature, maintained jointly by the Met Office Hadley Centre and the Climatic Research Unit at the University of East Anglia.
Similar results are revealed in the independent analyses made by the United States National Climatic Data Center and NASA's Goddard Institute for Space Studies.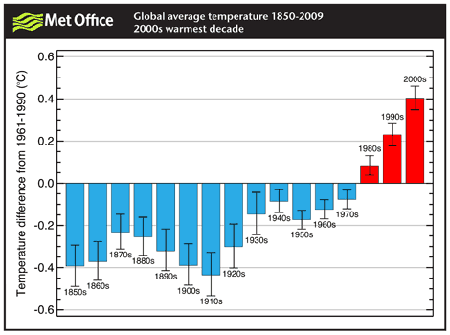 Environment.
Tropical Landscapes UK do not use peat in our growing medium. Peat is mined from bogs, all that is left of a unique primeval wilderness. Only 6% of Britain's peat bogs remain in a near-natural state. We use something that is better than peat, a product that is produced from Palm trees and is organically accredited.
More News:
Real Palm tree hire for Caribbean/Jungle/Beach themed Parties, Weddings & Exhibitions. Delivery & Installation included.
EXCLUSIVE Stunningly Beautiful Palm Tree Photographic Prints NOW Available to buy. Ideal Christmas or Birthday Gift!
Interior Palm Trees for Car Dealerships, Shops and Offices now supplied.
New Silver Service launched.